Uploading / Importing CSV Data
Accessing the import tool
To use the CSV import tool, goto the top level table view of any Dataset or Pageset. When there, hold the option button (alt on PC) and the orange import CSV button will appear in place of the "Add New" button. Click that button and an import dialogue box will appear. From there select the CSV of data from your computer. Once that is uploaded you will need to line up your data with the reference names of your Dataset. When names are line up, click import and Zesty will reload the table view with all you rnew data.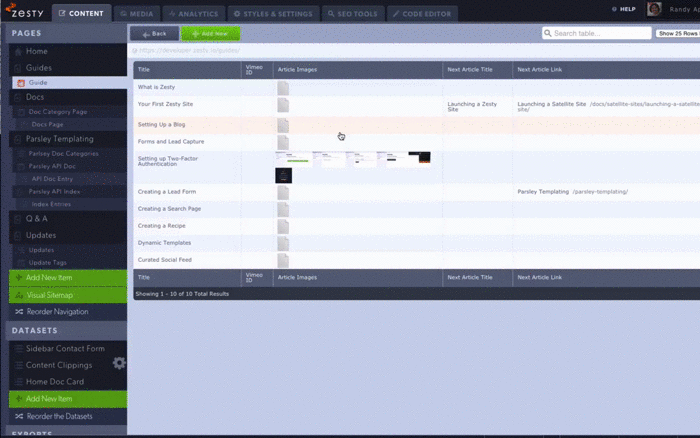 If your data has images
With the images, the fastest way would be to upload all images to media first. View this guide to learn how.
If you are importing images you can create a column that lines up with media IDs, Media has to be uploaded first, once it is upload you have to grab each media ID from the media tab.w