How to Create a New Instance
This guide will teach you how to add a new Web Instance through the Zesty.io Accounts Manager interface. Please note that this guide will not teach you how to add custom blueprints.
From the Accounts Manager interface the first card will prompt you to Create Zesty.io Instance. Click the green "+ Create New Instance" button.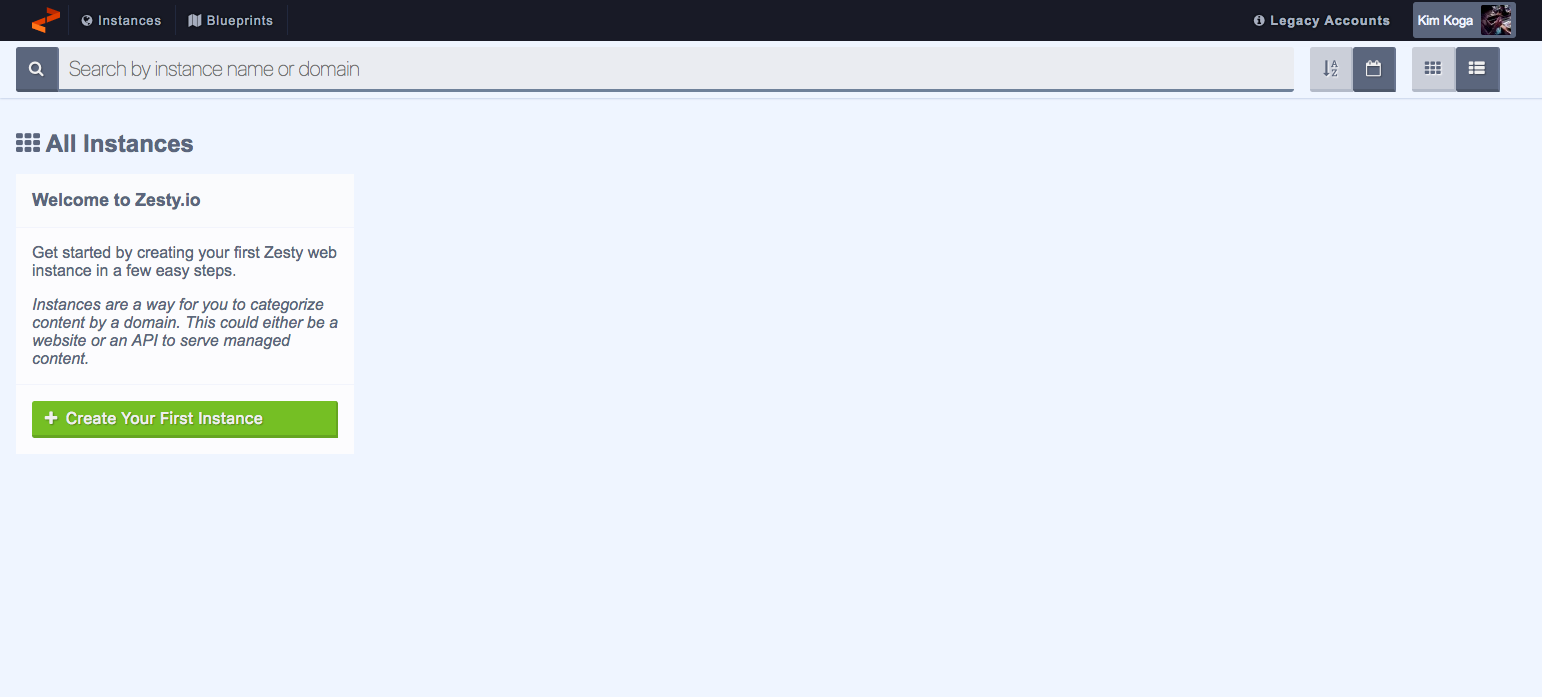 Enter a name for your new instance in the textbox that's provided. When you're finished click the "+ Create New Instance" button.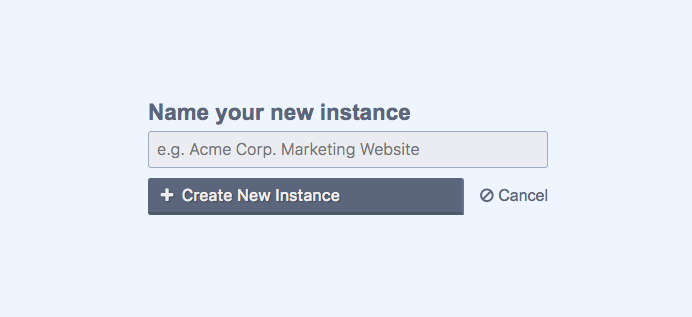 Scroll through the available blueprints and select one for your new property.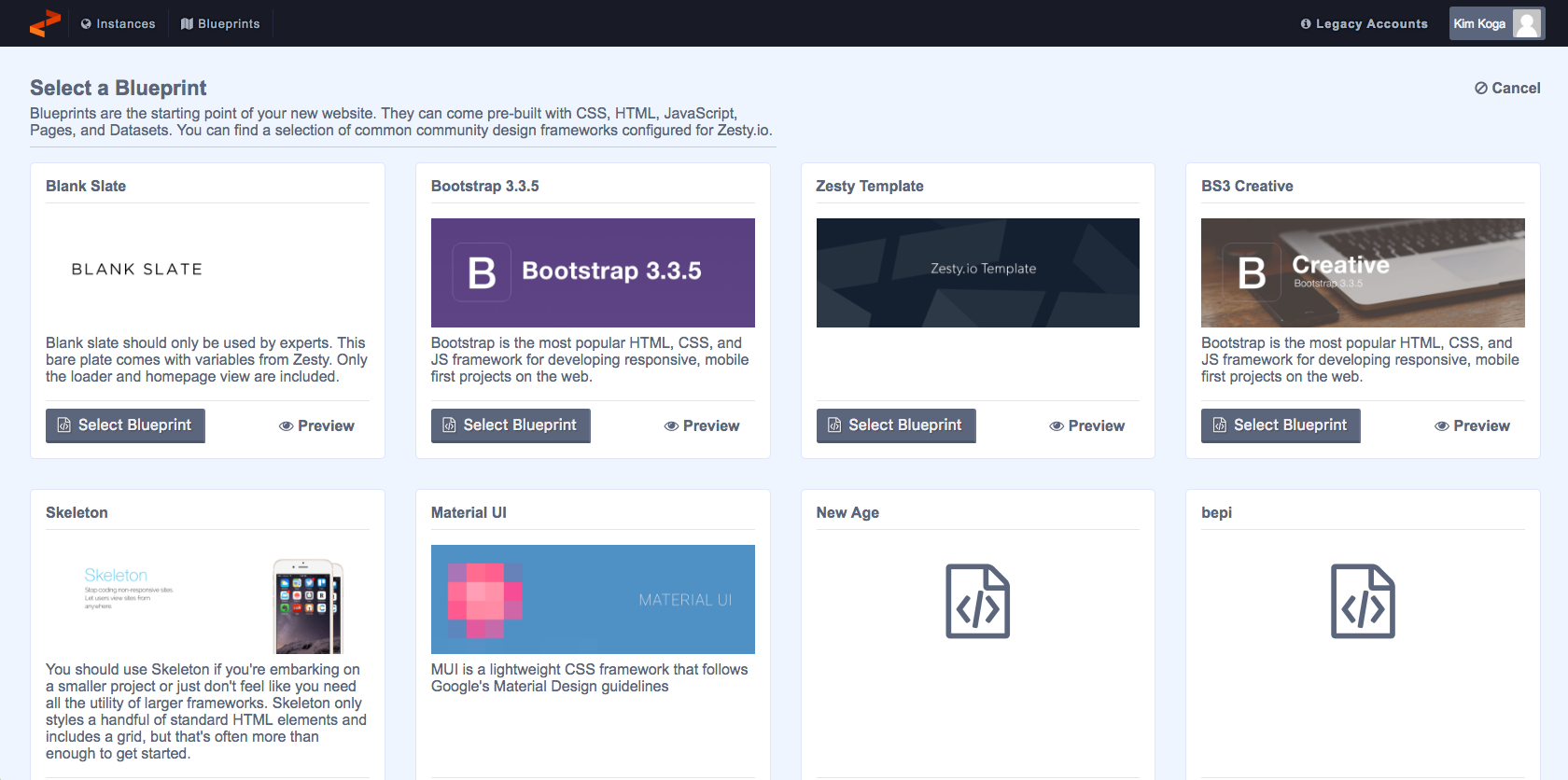 Once a blueprint is selected the Manager app will automatically open up in a new tab so you can begin working on your new instance.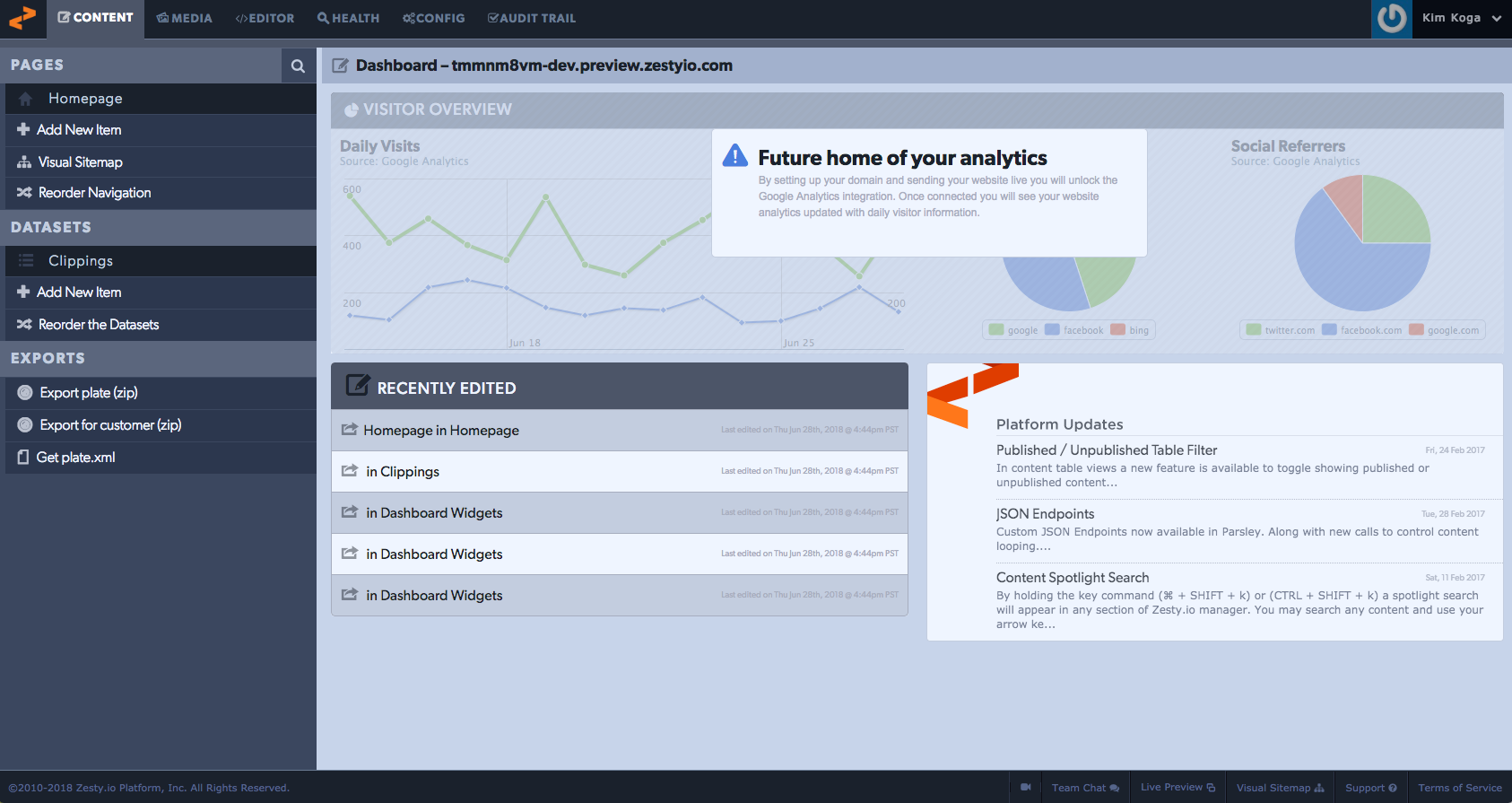 Creating a new instance is now complete. If you'd like to adjust any settings in the Accounts app simply select the tab in your browser that has the Accounts app in it and you'll see your properties settings. From here you can change its name, invite users, and much more.